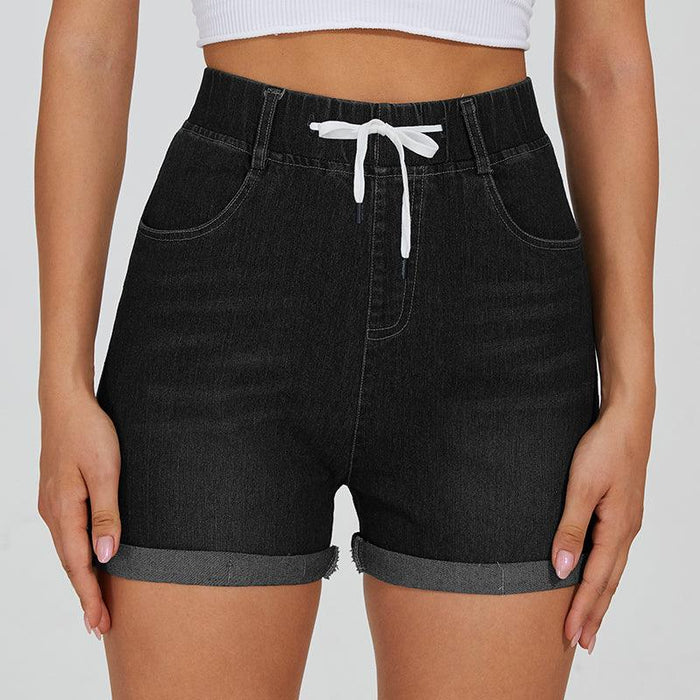 Stretchy Denim Drawstring Shorts
In Stock
Visitors are browsing our store
Hurry! this special sale ends in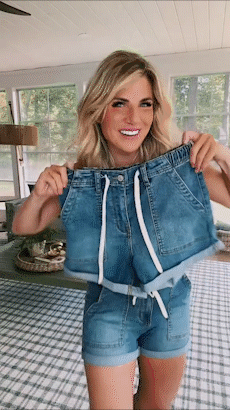 These shorts sold us with that amazing jogger style to them and then they blew us away with COOL DENIM TECH! LADIES!! These shorts have cooling technology to keep you from getting hot when you wear them! And y'all.. it works!
They're like the cool side of your pillow! They wick away moisture and keep you cool and comfortable!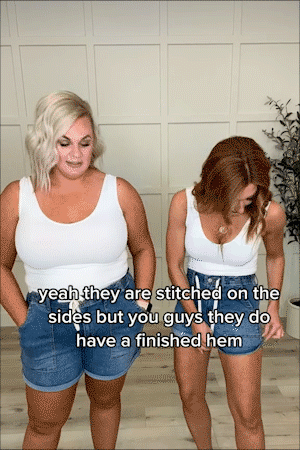 The Drawstring Shorts offers a modern take on denim classics.
Enjoy the ultimate coolfor a lightweight, breathable feel in the summer, which ensures a comfortable, personalized fit.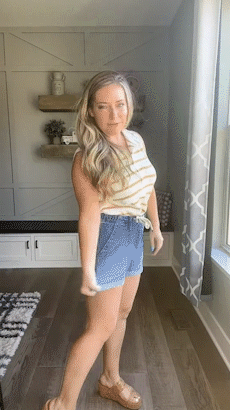 These shorts have a functional drawstring waist, huge pockets, button and zip closure! They're a true jean short with so much style jam packed into them.
Pair with one of our new graphic tees and cute sandals or sneakers!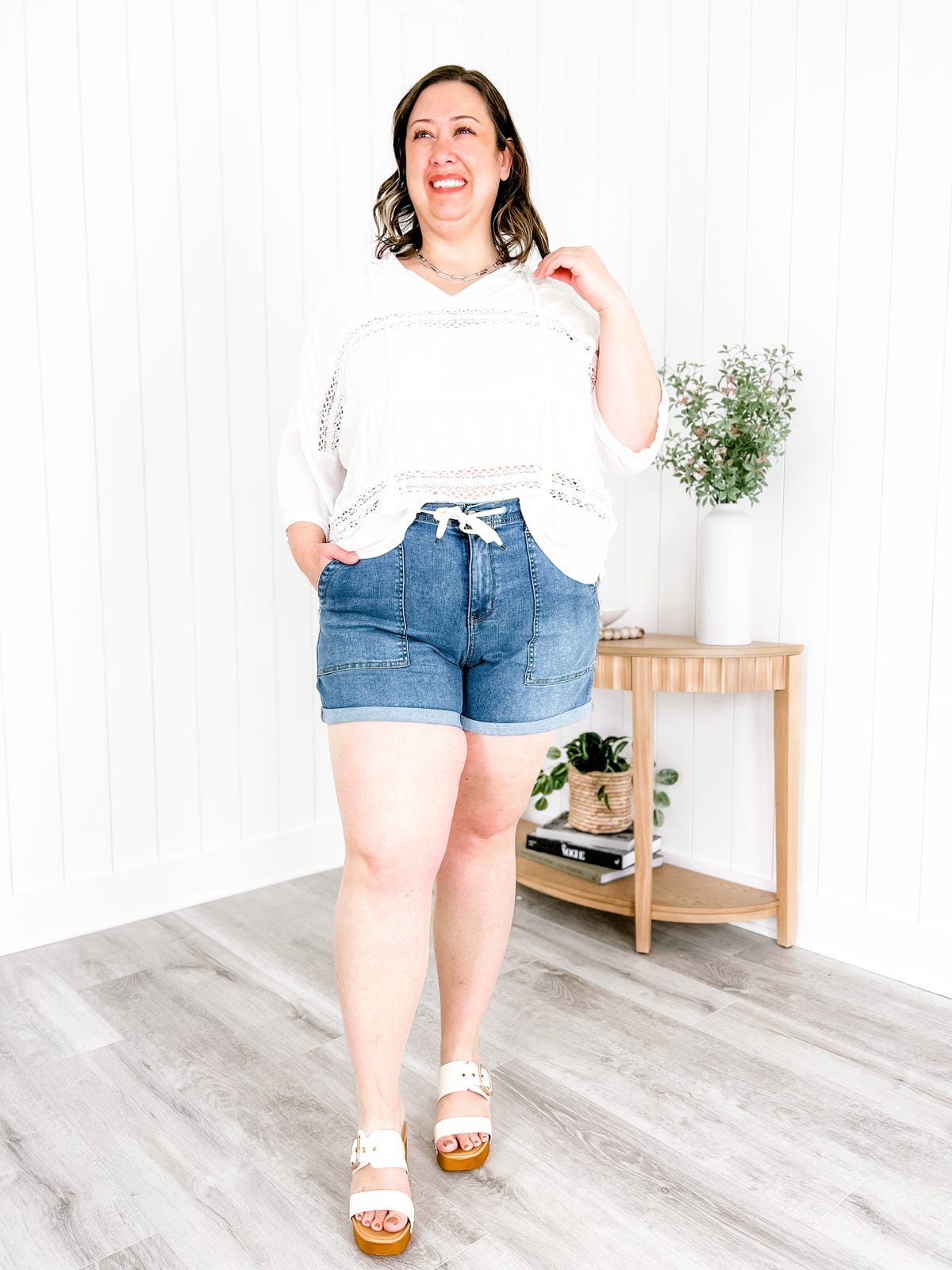 Flattering Fit for Everybody. They flatter your figure, and they are more comfortable than any other shorts on the market. Life changing y'all! These feel SO good on and will make you wonder where they've been your entire life!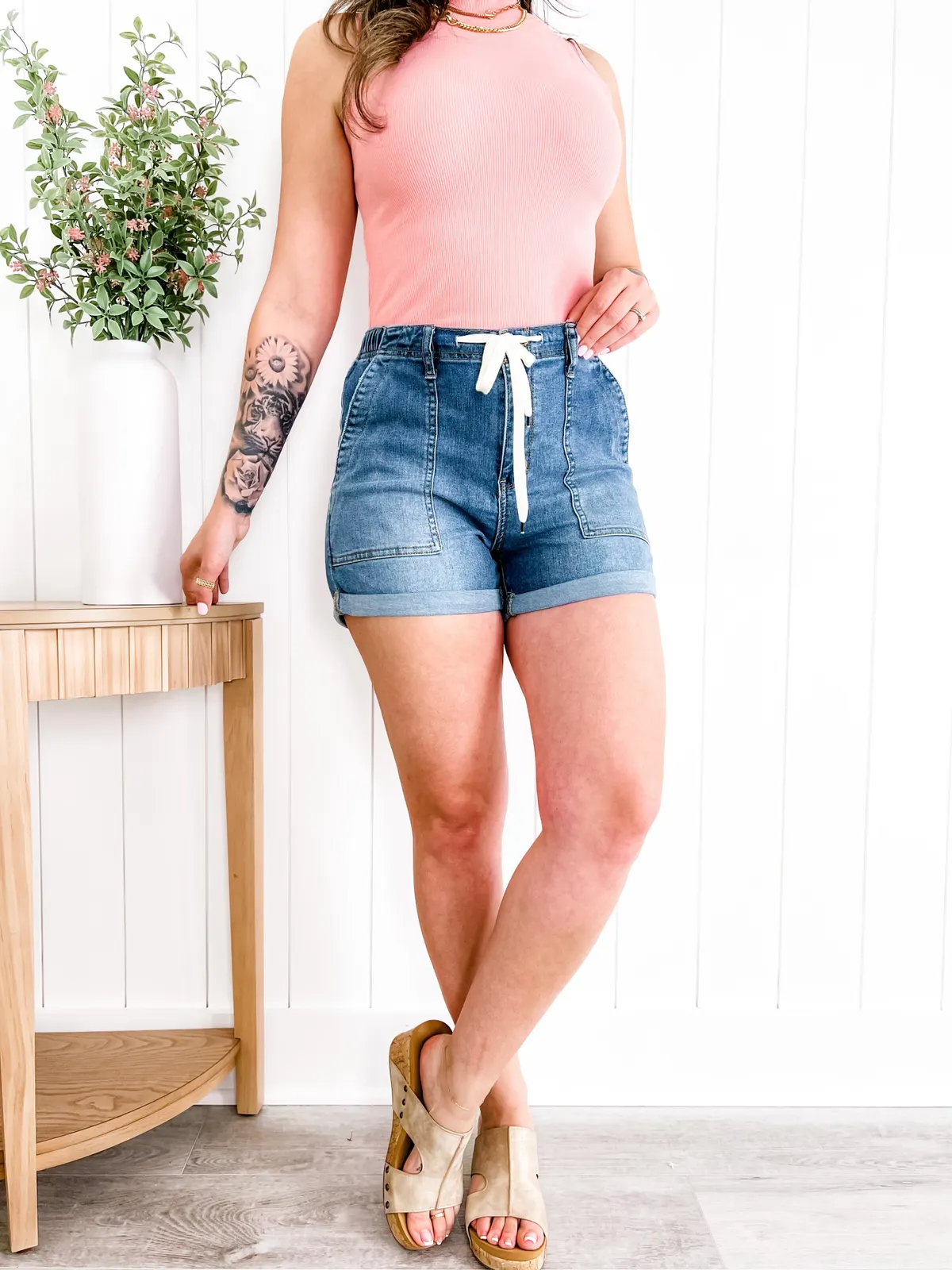 This particular pair has a bit more waist stretch than the others and is SOOO soft and comfy, take it to the next level!
Fabric
68% Cotton, 27% Sorbtek, 3% Viscose, 2% Spandex
Inseam: 3.5"
Size Chart